Monday and Tuesday, May 9th and 10th, we will be conducting the 8th grade Science NJSLA.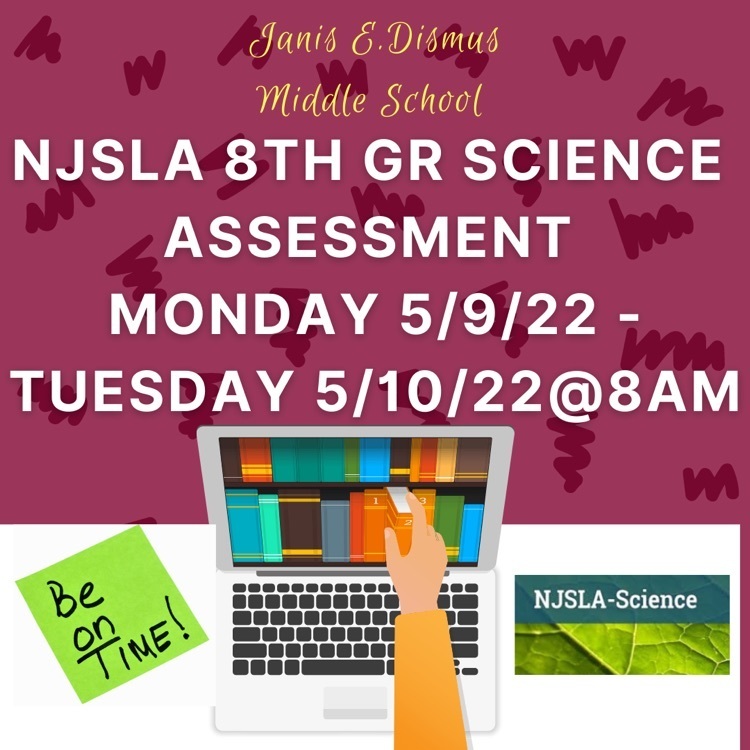 State Testing begins Monday 4/25/22!

School will be closed on Monday, March 7, 2022 for Professional Development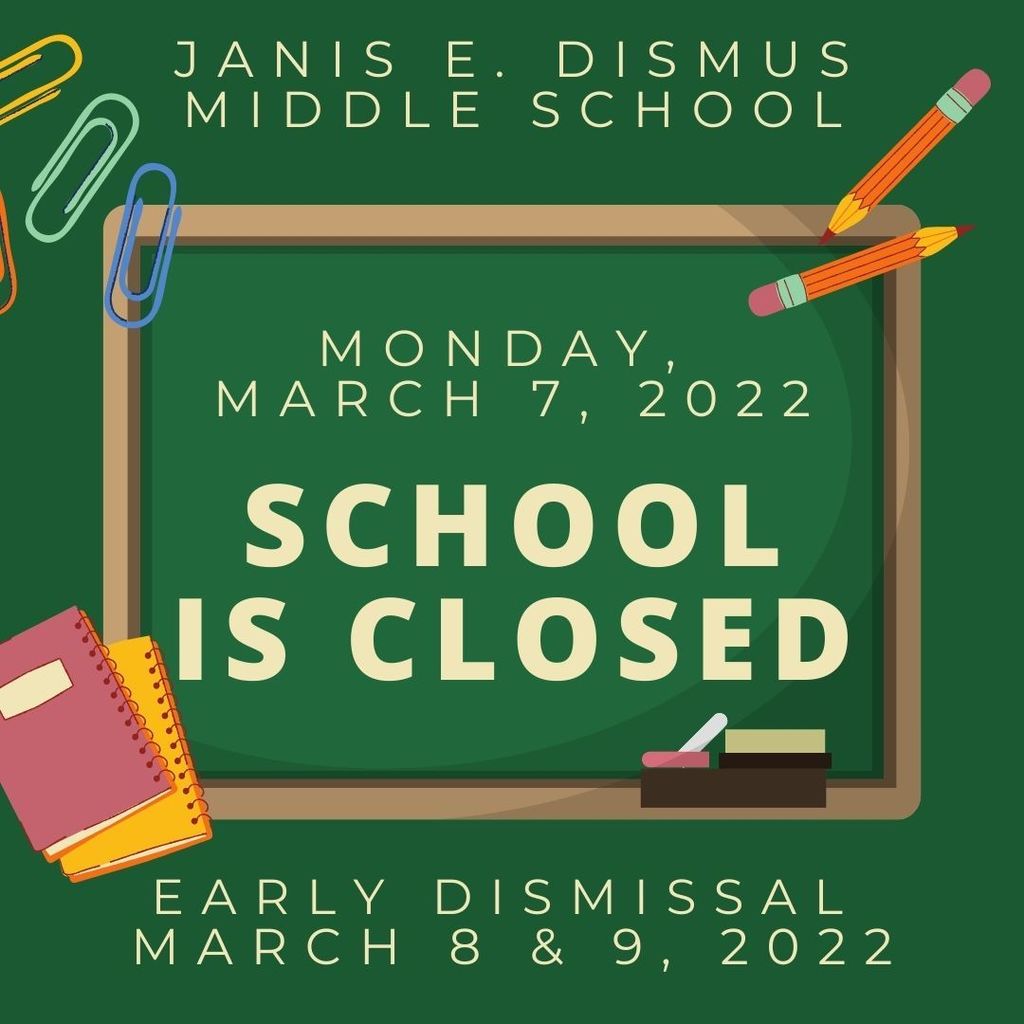 Parent Teacher Conferences Tuesday March 8 @ 1:45PM - 3:45PM and Wednesday 6:30PM - 8:30 PM

Parent/Guardian Information Session We encourage parents to attend an Elementary CAP parent workshop: Date: Wednesday, January 12, 2022 Time: 6:00 pm - 7:00 pm Link: Click here to join the Zoom Meeting Meeting ID: 871 0820 4773 Passcode: 962825 These workshops will help students in grades 1-6 to: " Prevent abuse and harassment. " Be assertive without being aggressive. " Be empowered to protect themselves from violence, harassment, cyber bullying, sexual assault and other potentially dangerous situations.
https://5il.co/144ob
https://5il.co/144oc

We like to wish all JDMS Families a Happy Holidays and a Wonderful New Year. We need all students to clean out their lockers and take all of their belongings home over Winter Break. This will allow our custodial staff an opportunity to conduct a thorough deep cleaning of our school over the break. Thank you.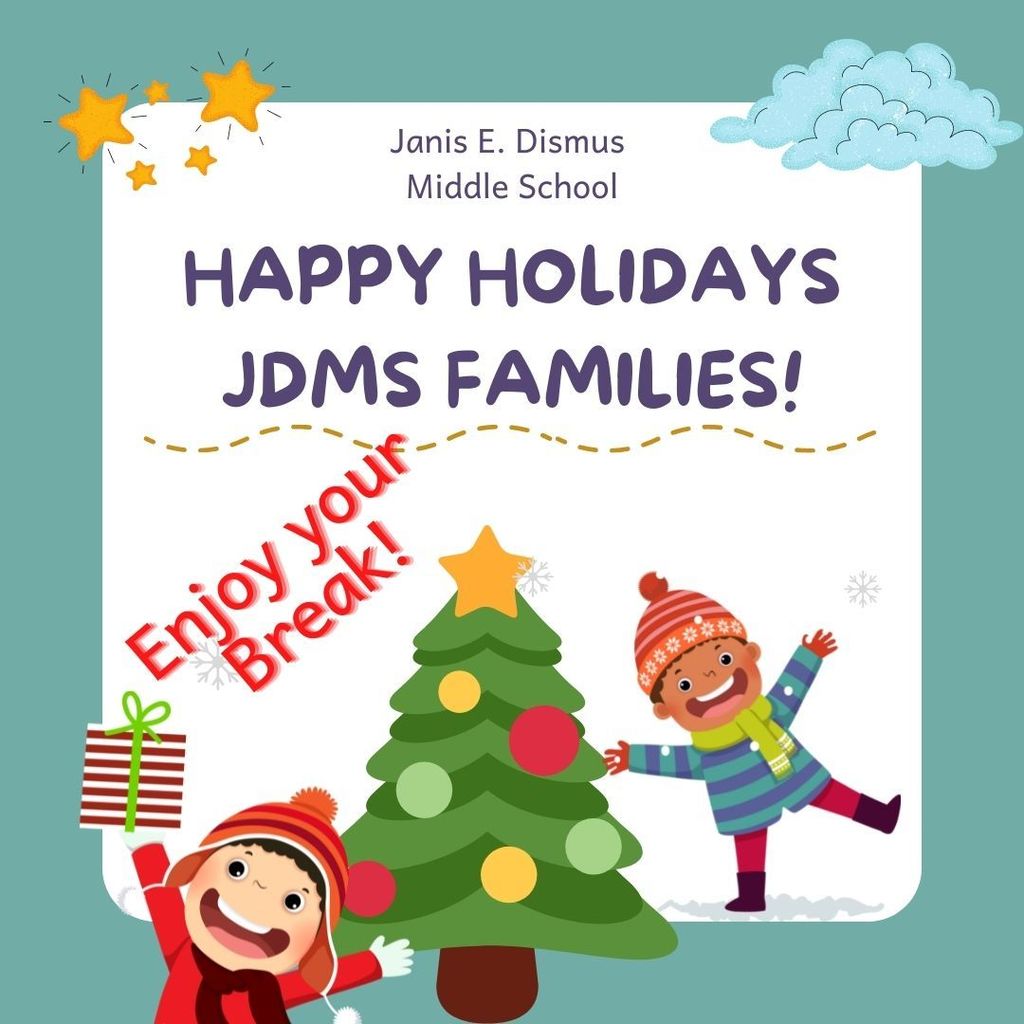 Do the rising cases of Covid - 19, JDMS is going to have to cancel Donuts with Dad. Hopefully if the Covid-19 cases go down in the Spring then we will reschedule. Thank you for understanding. Regards, The JDMS Admin Team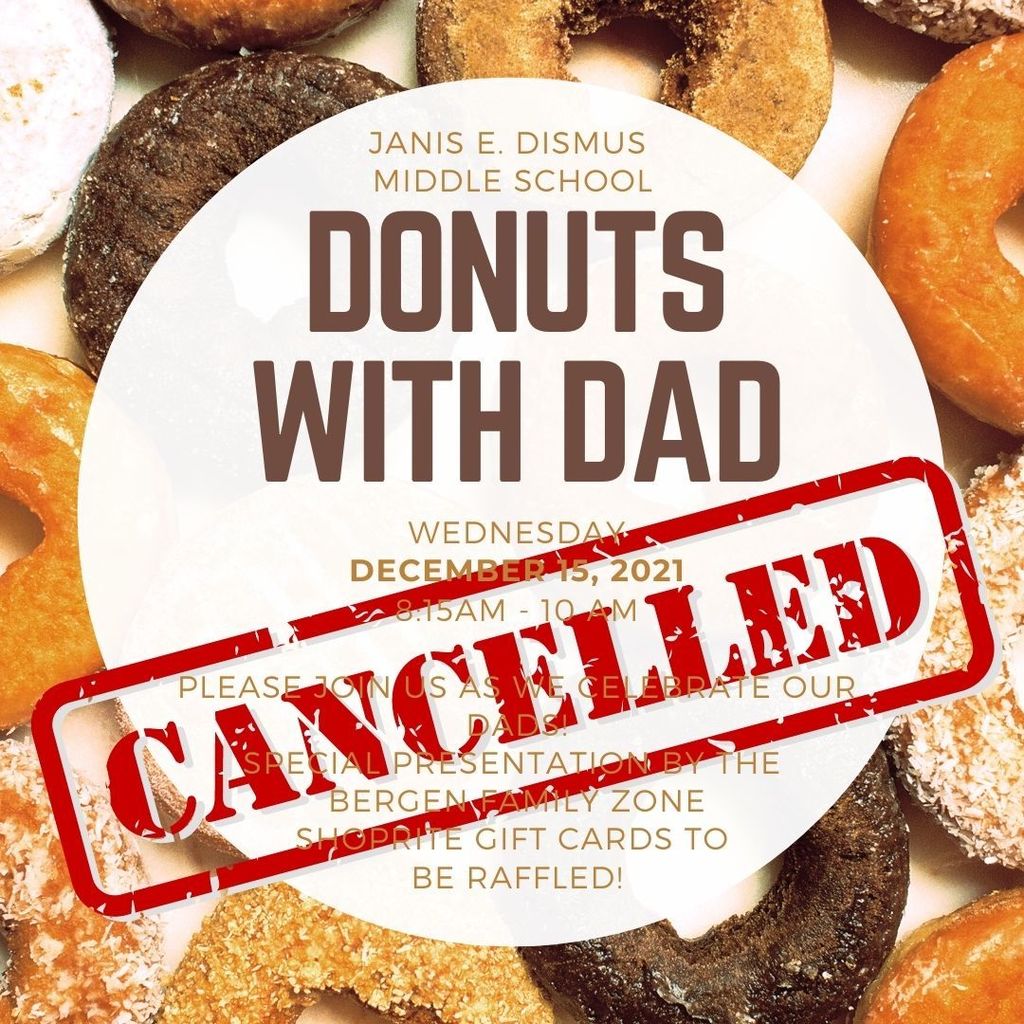 Please join us this Wednesday 12/8/21 for Muffins with Mom @ the JDMS Zone from 8:15AM -10AM!

The JDMS Quarter 1 Honor Roll Assembly originally scheduled for Thursday, December 2, 2021 @ 6:30 PM has been canceled. A rescheduled date is to be determined. We apologize for any inconvenience.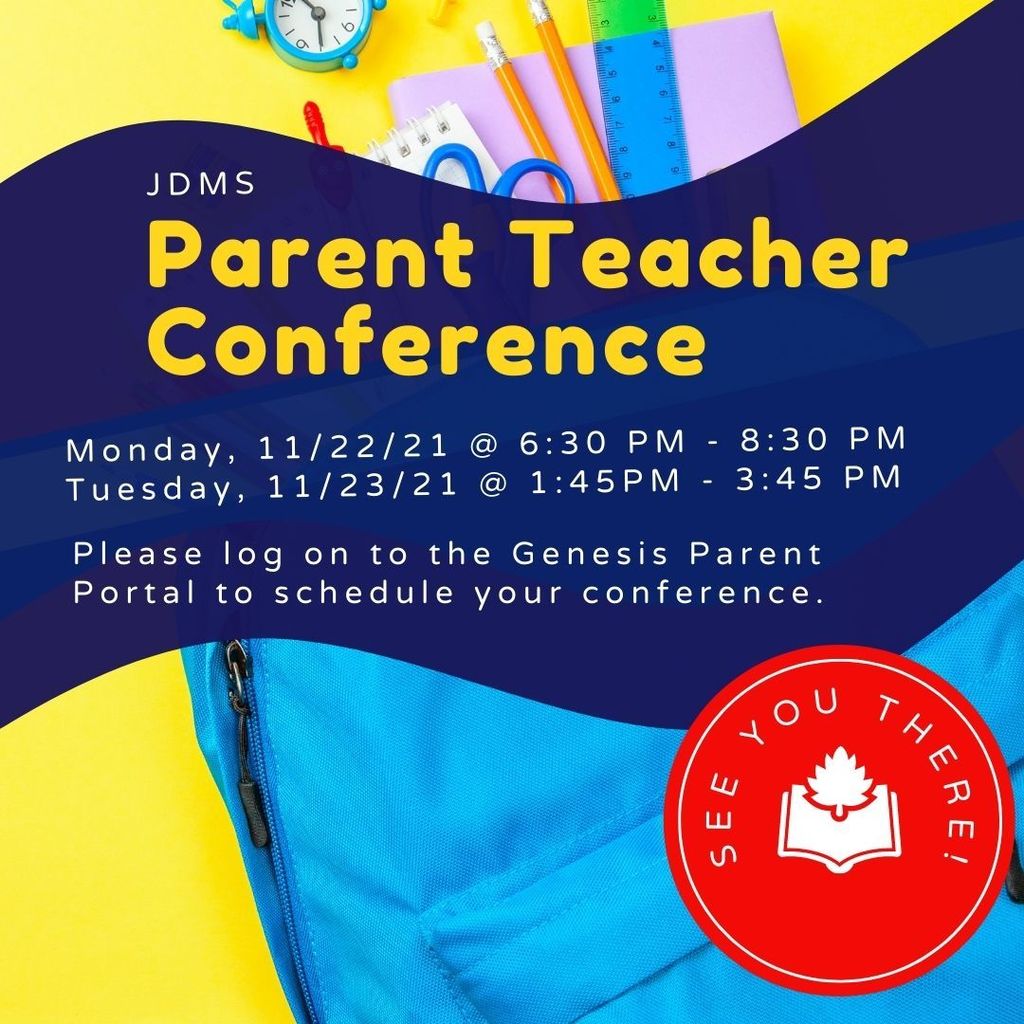 Upcoming Picture Day Information.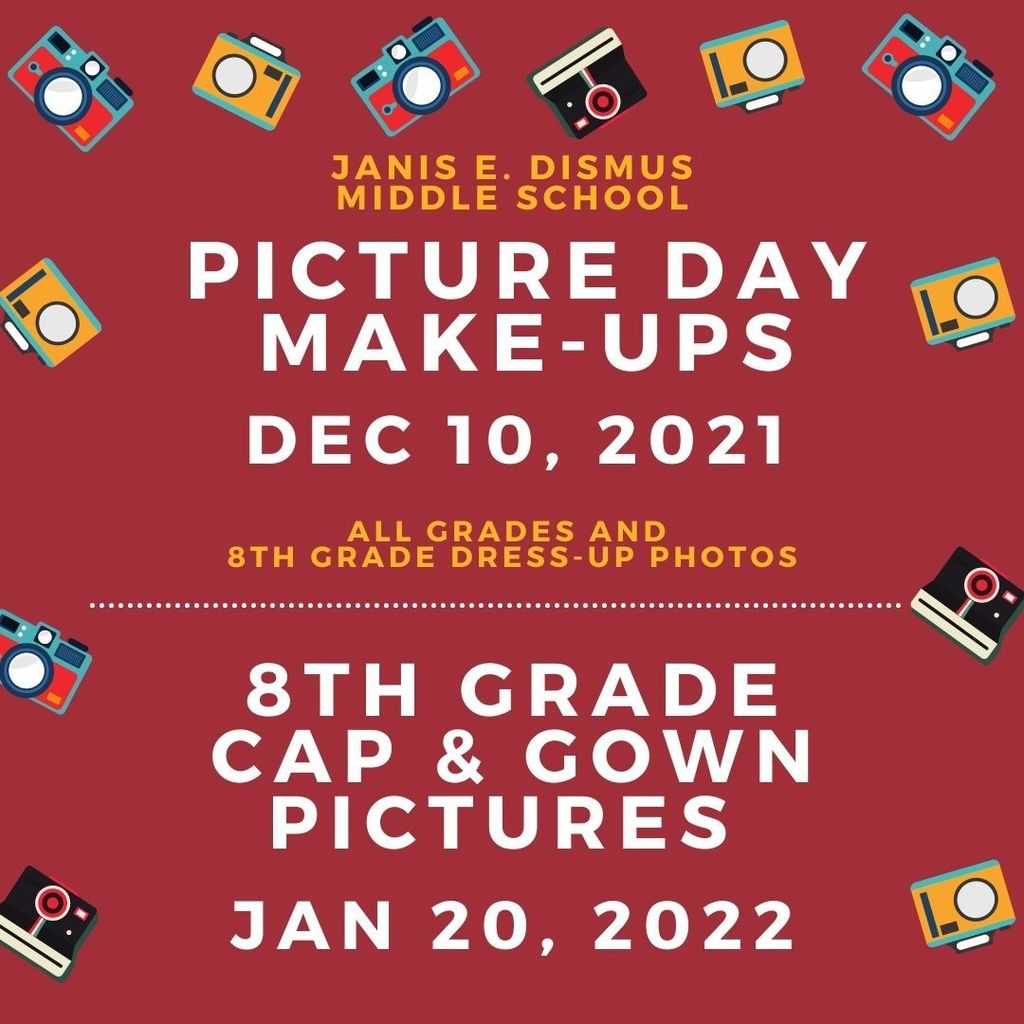 Attention Parents: If you need to contact the JDMS Nurse Ms. Londono, you can email her at
dlondono@epsd.org

Hello Parents and Guardians, We are so excited to meet your children tomorrow and begin an AWESOME school year of teaching and learning. Just as a reminder all students should bring their school laptop and charging cord with them to school, as they will need their laptops in class. School starts promptly at 8AM. Breakfast will be served from 7:30AM - 7:55AM. Dismissal will be at 2:30PM. Due to Covid Restrictions, only students and staff are permitted in the building. If you would like an in person meeting with Administration or Guidance please call the main office to schedule an appointment at 201-862-6005. Please remember that all students are required to wear a face mask during the school day. Regards, The JDMS Administrative Team

Hello Parents & Guardians, Please feel free to review our Student Handbook with your Child. The Handbook will also be printed as part of the Student Planner, which your child will receive when they begin school. Student Handbook:
https://5il.co/x5m4
Student Handbook (Spanish):
https://5il.co/x5m5




The Janis E. Dismus Middle School Moving Up Ceremony – June 18, 2021 @ 1:30pm will be livestreamed at this link -
https://youtu.be/EeUjpj0FPek

The moving up ceremonies for McCloud and JDMS, and the DMHS graduation will all be live streamed from our district YouTube channel:
https://www.youtube.com/channel/UCfggSnaSMjc6LVWEFlr83Jw
Direct links to the live streams will be available on the school websites on the morning of each ceremony.